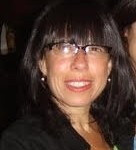 Graciela N. Balerio is a graduate of the Faculty of Pharmacy and Biochemistry (FFyB) of the University of Buenos Aires (UBA) obtaining the title of Pharmacist (1988).
She completed her PhD thesis obtaining the title of Doctor of the University of Buenos Aires in the area of ​​Pharmacology (1996) developing in parallel his teaching career.
She made a research stay during her doctorate at the Dr. Claudio Cuello Laboratory, Department of Pharmacology, Mc Gill University, Montreal, Canada.
Years later, she made research stays in the Neuropharmacology Laboratory of Dr. Rafael Maldonado as Visiting Professor, at the Faculty of Health and Life Sciences of the Pompeu Fabra University, Barcelona, ​​Spain (2001-2005).
She is currently an Independent Researcher of CONICET in the Pharmacological Research Institute (ININFA) where she is in charge of the LABORATORY OF ADDICTIONS NEUROBIOLOGY and teaches in the Chair of Pharmacology of the FFyB, UBA, with category I in the Program of Incentives.
Recently (2014) she received the appointment of Honorary Academic Collaborator of the Laboratory of Neuropharmacology, Faculty of Health and Life Sciences, Pompeu Fabra University of Barcelona, ​​Spain.
Phone: +5411 5287-4524
Mail: gnbalerio@gmail.com